Expert Advisory Board
MediaVerse activities will be followed and evaluated by an Expert Advisory Board which will offer high-level feedback on the project results and strategic consulting.
Meet the members of the Advisory Board who cover different areas of expertise, such as blockchain technologies, immersive journalism, design and computation arts, accessibility, augmented reality and AI-based media production.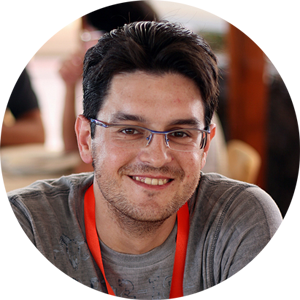 Roberto García González (Universitat de Lleida, Catalonia, Spain)
Associate Professor and Researcher. Deputy Vice-Rector for Research and Transfer
Roberto has more than 20 years of experience in research and innovation applying semantic technologies in different domains, especially in connection with knowledge and media management. More recently, he is exploring Web 3, as a combination of semantic and decentralization technologies like blockchain. He has applied Web 3, for instance, to facilitate social media reuse through on-chain agreements whose terms are modelled using a copyright ontology.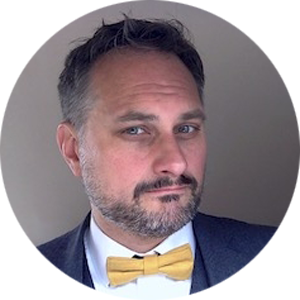 Dr. Fridolin Wild (Institute of Educational Technology, The Open University UK)
Professor: Technology Enhanced Learning
Fridolin leads the Special Interest Group on Wearable-Enhanced Learning (SIG WELL) of the European Association of Technology Enhanced Learning (EATEL). He chairs the working group on Augmented Reality Learning Experience Models (ARLEM) of the IEEE Standards Association as well as the Natural Language Processing task view of the Comprehensive R Archive Network (CRAN). He co-chairs the IEEE ICICLE SIG XR for Learning and Performance Augmentation. Fridolin is a trust Governor of Oxford Spires Academy.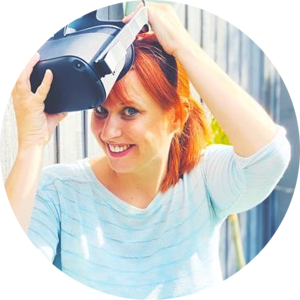 Dr Sarah Jones (De Montfort University, Leicester, UK)
Deputy Dean: Computing, Engineering and Media
Sarah's research is focused on immersive realities (VR/AR), experiential film within 360 immersive storytelling. She looks to building experiences that allow for immersion. She is working to define a form of film practice around immersive experiential film and play with ideas of multi sensory VR to enhance presence in an environment. She holds a PhD in this area and has recently advised the UK Government on immersive technologies.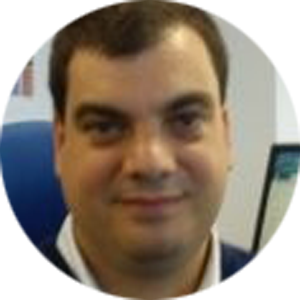 David Salama Osborne (ATOS, Madrid, Spain)
Innovation Manager Major Events, Atos Distinguished Media Expert and Atos Scientific Community Member
David started in the consulting, working in the Miami office of Socimer International Corporation and later in Spain, in Grupo Gesor, a firm where he gained experience in the development of information systems of customized software solutions and exploitation of electronic commerce ventures. David has lead several EU research projects as well as Spanish national R&D projects.
David was the technical coordinator of the Smart Player for the Paralympic Games 2012, and for the OVP solutions in Sochi, Nanjing, Rio, and PyengChang.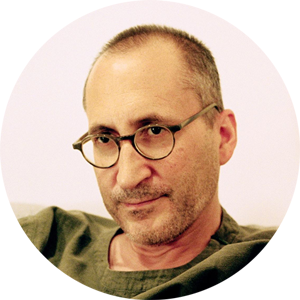 Christopher Salter, PhD (Faculty of Fine Arts, Concordia University, Montréal, QC, Canada)
Professor: Design + Computation Arts
Chris Salter is an artist, University Research Chair in New Media, Technology and the Senses, Professor of Computation Arts in the Department of Design and Computation Arts, Co-Director of the Hexagram Network for Research-Creation in Media Art, Design, Digital Culture and Technology, Director of Hexagram Concordia and Associate Director, Milieux Institute for Arts,Culture and Technology.
Alberto Messina, PhD (Rai Centre for Research, Technological Innovation and Experimentation (CRITS), Torino, Italy)
Head of Research and Innovation Unit in TV Production
Alberto is the Research and Development coordinator and Head of Rai's R&I unit in TV Production. He is co-author of 80+ scientific publications, leads research on content production and management systems based on AI technologies, and full-IP and cloud-based systems for production.
He collaborates with national and international research institutes and has worked in many European funded projects. He used to be a professor at the Polytechnic of Turin and actively participates in international standardization bodies, EBU and MPEG.