Use Case 2: Pilot 2
Secondary-School Pupils co-creating 360° Experiences with MediaVerse
ITACA, a social and educational program of UAB (Universitat Autònoma de Barcelona), is aimed at students who are about to begin their last year of secondary education. A camp is held every year between June and July with several pedagogical game-oriented activities. The goal is to encourage students' interest in continuing with their formal education after completing compulsory secondary schooling and, at the same time, to learn about, and potentially be engaged in, current UAB research.
In order to bring another MediaVerse (MV) pilot to life, UAB partnered with FAS (Fundació Autònoma Solidària) and arranged two one-day workshops with ITACA students where they co-created 360° videos using MV tools.
There were two groups of ten secondary school students each, plus one facilitator, a university student. First, the students learned what Virtual Reality, the MediaVerse Platform, the XR authoring tool FADER and Accessibility (specifically, audio description and audio introduction) actually are. Then, they decided on a topic for their own 360° videos (e.g., bullying in school or "healthy habits"), drafted a script, started recording and eventually editing their footage with FADER. In keeping with the tone of the workshop, an accessibility layer in the form of an audio introduction was also added to the videos.
Moreover, the students were invited to test the MediaVerse platform and assess it, meaning they created accounts, explored the platform, uploaded videos/ images, and lastly, licensed and published them.
All students showed high levels of interest and engagement. An impression of the pilot activities can be gained in this demo video. The 360° experiences they created (in Catalan) can be found here: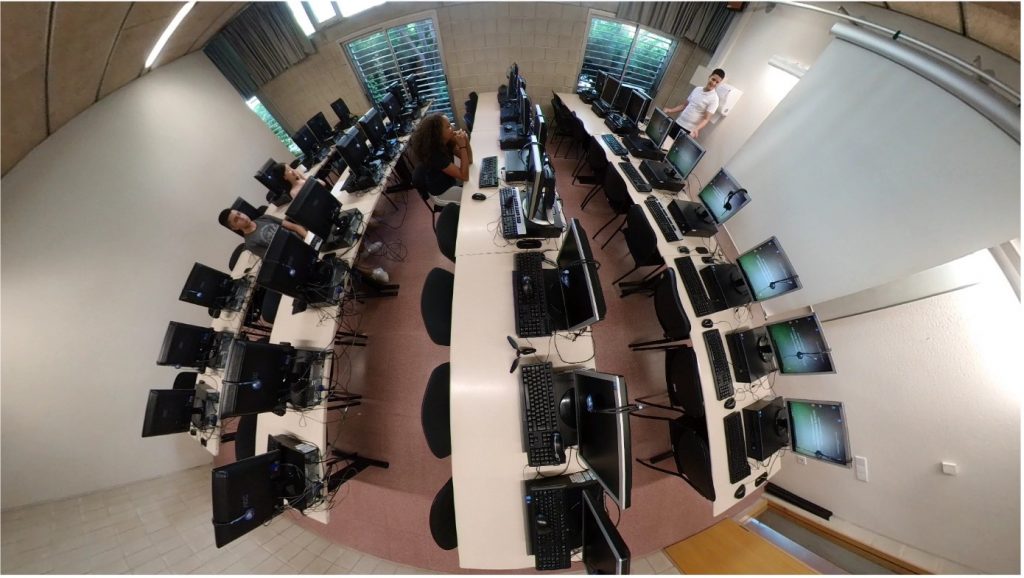 Want to learn more about MediaVerse's use case 2 and its pilot projects? Click here.