Use Case 2: Pilot 3
MediaVerse in a Nursing School:
Co-creating 360° Experiences in Health Education with a Social Perspective
EUIT ("Escola Universitària d'Infermeria i Teràpia Ocupacional") is a (UAB) University school of Nursing and Occupational Therapy. Holding classes that train health professionals since 1918, they are the oldest Nursing School in Catalonia.
MediaVerse (MV) partners from UAB presented the MV platform, its concept and tools, to some of the EUIT lecturers. They were interested in including MV in different ways: In the B.A. study program in Nursing, the MV project was presented to 120 students in two independent sessions in February 2022. In the end, 3 students decided to join the process of co-creating 360° videos with MediaVerse as an extracurricular activity. In the B.A. study program in Occupational Therapy, the co-creation process of 360° videos was made an official part of the course on "Health Education" in May 2022. Overall, 26 university students were involved in this MV pilot.
As part of their studies, the students were instructed to create 360° videos with social impact. They met with end users and health professionals and captured their needs and preferences to shape the 360° experiences. The outputs they created ended up covering a wide spectrum of social topics, from tools for parents with neurodiverse children (see video demo here) to images that can help people with dementia remember certain places. You can find all of the 360° FADER Stories here (Languages: Catalan, Spanish):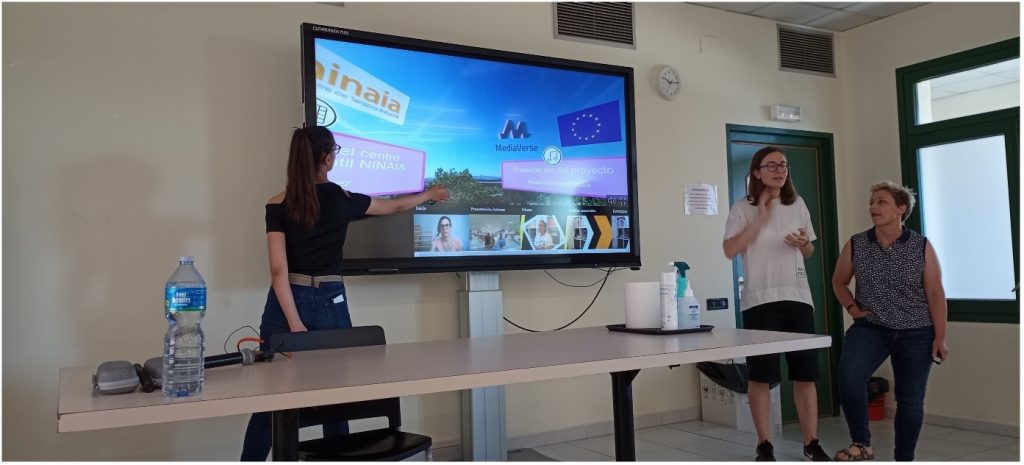 Want to learn more about MediaVerse's use case 2 and its pilot projects? Click here.