You did it, you're finally an intern at your favorite news outlet. But your computer desktop is cluttered with dozens of files, photos, and ideas for your next article. For both aspiring and seasoned journalists, this situation quickly becomes one thing and one thing only: frustrating. So, what to do instead of throwing your laptop against the wall and leaving the building in a huff (no, we're not being overdramatic)?
The answer is: MAAM, which stands for Media Asset Annotation and Management. Stay with me. It's an easy-to-use, reliable web-based tool that lets you collect, manage and annotate your images and videos in an organized manner. You simply upload your content and start creating your own project folders. The annotations and descriptions of a picture or video can be created automatically, or you can do it yourself. Difficulties keeping track no more!
But don't take our word for it – take it from real Journalism students. For two years, the MeVer group of MediaVerse partner CERTH conducted pilot projects with students (undergraduate and graduate) from the Faculty of Journalism and Mass Media at Aristotle University of Thessaloniki and the Department of Journalism at the Faculty of Social and Political Sciences at the University of Cyprus.
In total, there were over 70 participants in MAAM pilots – about 50 of which were journalism students, whom we will focus on now. MAAM is the backbone of the MediaVerse platform, a fork of the MediaVerse nodes, and its core architecture. Naturally, we were eager to hear what the students had to say.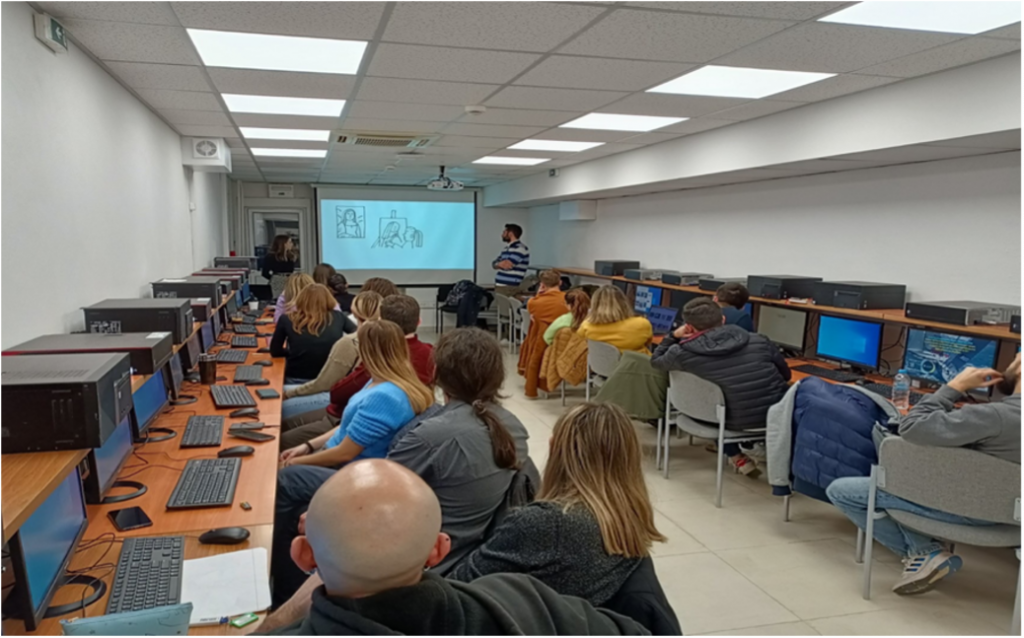 The special thing about MAAM is that you can also search for content. Say you don't have a photo ready yet, but have to pitch an idea to your editor in five minutes and desperately need a visual. MAAM is there to help you. The students who tested this feature found it very useful. They especially liked the fact that you can sort out anything unnecessary or potentially disturbing with the click of a button.
Other features let you find images similar to the ones you already have, as well as duplicates. Even if all you have is a small section of an image, you can retrace it to the whole original.
Students also reported that they found it great to be able to share content with colleagues or friends. Working together on a project and having a shared workspace was found to be very valuable. A quick guide on how to use MAAM can be found here.
Overall, MAAM was a success. Everyone was also willing to provide feedback, which in turn was used to further improve the platform. Particularly encouraging was the students' awareness of people with visual impairments. They made sure to let us know what would make MAAM fit their needs at school, at work, or in their daily lives.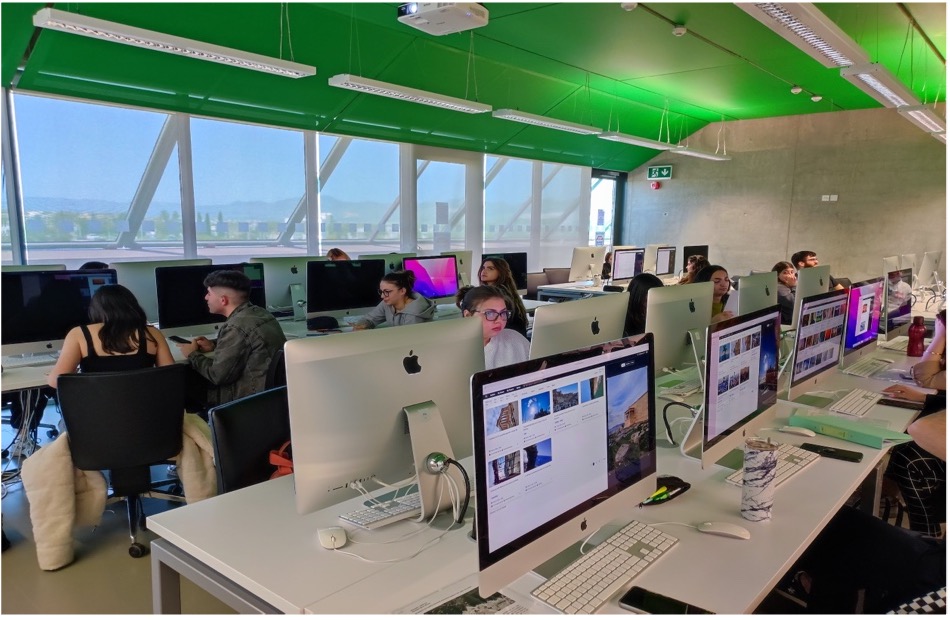 Student Reviews of MAAM
I was not aware of any similar tool […]. Through this piloting activity I had the opportunity to learn about media annotation and verification, which is a very interesting subject that I could further explore during my studies.

Manos, Master Student.
When my professor invited us to participate in this pilot action, I was afraid that my theoretical background would not allow me to attend such a session. However, I found the platform very user friendly and I did not face any difficulties in understanding how to use and navigate it. I highly recommend it, even to non-experts such as myself.

Ioanna, Bachelor Student.
I had the chance to be present in most of the MAAM piloting activities and observe the overall progress. I felt that my comments and suggestions during this process have definitely been considered. Although I thought that I would feel bored performing the same task again in another session, there was a new task every time and a new functionality to test.

Theodora, PhD Candidate.